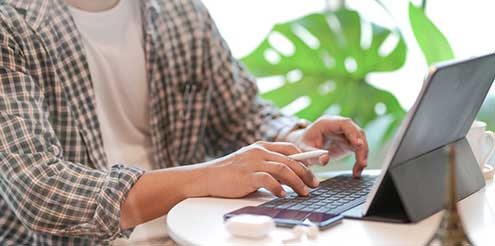 In partnership with
YOUR WELLBEING AND SAFETY
Courses to help keep your staff safe and secure when working as part of a hybrid team
Your wellbeing and safety
Help manage the stresses of working remotely and give your teams the tools they need to get through the challenges of this period we are in.
Access online training anywhere
Inform your staff on best practice health and wellbeing
Interactive training with videos, infographics and quizzes
What courses are included?
Health and Wellbeing
15 mins – this course will help you to live a healthy life and promote wellbeing for everyone.
Building Psychological Safety
10 minutes – What is psychological safety? Why is it important for team performance? What are the key behaviours which create psychological safety? How you can contribute to creating psychological safety in your team?
Learn what psychological safety is and how to create an inclusive environment that leverages diversity of thinking.